WIN
1 Yrs Supply

of Shower Filter Refills OR

£50 Cash

!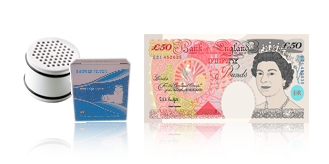 How would you like the chance to win one of two fantastic prizes? The first prize is a whole year supply of replacement shower filter cartridges! Don't want or don't need a year supply of shower filter cartridges? Then everyone needs a little extra cash! Tell us to keep our shower filter replacements and take £50 CASH instead, it's completely up to you.
You can enter multiple times through two different methods:
1. Enter through our Facebook competition, simply visit:
PureShowers Facebook Competition
2. Enter by telling a friend, simply visit:
Remember every friend you tell gives you another entry into the competition!

10 BEST Summer Health Tips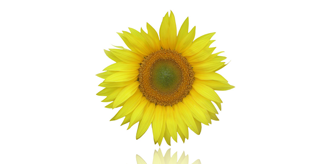 Summer has finally arrived! At PureShowers.co.uk we always welcome the summer with open arms. We've put together 10 of the BEST summer health tips for you:.
Tip 1: Be Careful of the Sun
Sun exposure is responsible for up to 90 percent of aging damage. Minimizing UV exposure is the best way to prevent skin damage and many types of skin cancer. Let's face it, the sun is everywhere and it is no coincidence that you feel good when you're in it....
Tip 2: Eat Healthy and Glow from the Inside
Soft, supple skin requires more than simply staying out of the sun, exfoliating, spray tanning and moisturising. You also need to care for the deeper layers of the skin from the inside. Fill your diet with 1 to 1.2 litres of water and five servings of fresh fruits and vegetables daily. All rich in antioxidants, the following foods are easy to get and prepare during the summer months. They help protect your skin and give it a healthy glow....
Tip 3: Get Dirty - and Stress Less
To improve your stress level, plant a small garden, cultivate a flower box, or if space is really limited, plant a few flower pots -- indoors or out.
Just putting your hands in soil is "grounding." And when life feels like you're moving so fast your feet are barely touching the stuff, being mentally grounded can help relieve physical and mental stress...

Chlorine in Tap Water Linked to Cancer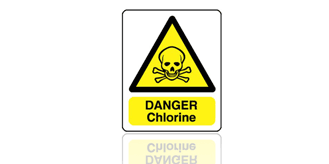 Over the years there has been a lot of information regarding the dangers of Chlorine and the link between Chlorine and cancer.
Health officials are concerned with the chlorinating by-products, also known as "chlorinated hydrocarbons" or trihalomethanes (THM's). Most THM's are formed in drinking water when chlorine reacts with naturally occurring substances such as decomposing plant and animal materials. Risk for certain types of cancer are now being correlated to chlorinated drinking water. The President's Council on Environmental Quality states that "there is increased evidence for an association between rectal, colon and bladder cancer and the consumption of chlorinated drinking water." Suspected carcinogens make the human body more vulnerable through repeated ingestion and research indicates the incidence of cancer is 44 per cent higher among those using chlorinated water...

Keep Colour in Hair for Longer with a Shower Filter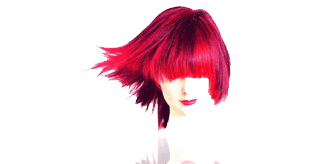 Everyone loves the look and feel of salon perfect coloured hair. Whether it be a rich and luxurious brown tone or a shiny and vivacious blonde, hair colouring has been a vital part of many women's arsenal when it comes to looking great and feeling fabulous.
So here are some tips for men and women both, to ensure we all get the most life out of our colour treatments:  
Choose the right colour. The more you stray from your natural hair colour, the harder it is to maintain. Stylists recommend staying within three shades of your natural hair colour for best results.

Use colour enhancing shampoo. There are several great products on the market designed to help you maintain your hair colour. At the very least, try to use a shampoo and conditioner designed for colour-treated hair.

Over drying with heated styling tools will fade colour fast. Try to use them as little as possible and always use a heat protection styling product beforehand.
It is vital that you use a shower filter to remove chlorine and other chemicals from your shower water supply. These chemicals bleach your hair just as they would in the pool and strip out colour treatments. As you expose your hair to it every day, it has a much worse effect than going to the swimming pool.