WIN
1 Yrs Supply

of Shower Filter Replacement Cartridges OR

£50 Cash

!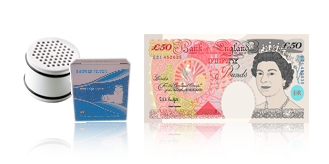 Summer is finally here and to celebrate PureShowers.co.uk is giving away either 1 Years Supply of shower filter replacement cartridges OR £50 Cash to one lucky person! All you have to do is either Like and Share us on Facebook or Tell A Friend about one of our great products. You can enter as many times as you like, so the more friends you tell the higher your chances of winning (each friend you tell is one entry). To read more about how to enter and to read the terms and conditions please go to our competition page at : http://www.PureShowers.co.uk/shower_filter_competition.php
Good Luck!!

Drought or No Drought? That Is The Question.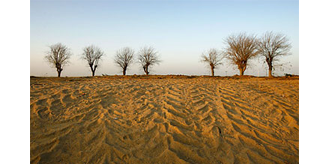 We've all heard a lot about the drought and lack of rainfall over the last couple of months. We've seen it on newspapers, we've seen it on television. Yet if we look out our windows - we're seeing a lot of rain! So let's get to the bottom of this drought issue once and for all. Is there a drought or isn't there a drought? Are there going to be water restrictions this summer, or not?
The answer to that is yes and no (typical - isn't it?). Some parts of the country are officially in drought and others are not. Lincolnshire, Cambridgeshire, parts of Bedfordshire and Northamptonshire, and western Norfolk are officially suffering from a drought. The average rainfall for June in some areas of the U.K are well below average, such as Central and Eastern England where rainfall is just under 50 per cent. In June there was some significant rainfall in other areas of the U.K (such as South west England) where 80 per cent of the average rainfall for June fell.
Currently there are no hosepipe restrictions by any water companies around the U.K. Yet these figures and recent rainfall does not mean that there will be no restrictions later this year if we have a particularly dry summer.
How could extreme draught conditions actually effect us. If water shortages worsen then Rota Cuts and Standpipes could be introduced. Rota Cuts mean supplies are turned off for a certain period each day, say from 8pm until 7am. Anything that used water would have to be done during the day. Standpipes are the next step up: water supplies to properties are stopped and water must be collected from standpipes in the street. These measures are a last resort.
As someone who loves summer and adores the sun, I never thought I would say this - but I hope this summer isn't too dry.

Shower Filters Save You Hundreds at the Salon.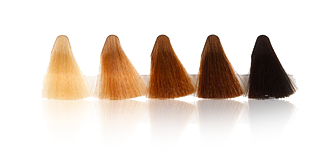 It's a given these days. Walking into a salon and getting a cut and colour is often tantamount to being approved for a small loan. Most high street salons charge an average of £133 for highlights. Add to that an extra £65 to benefit from the skill of a style director and before even sitting in the plush salon seat and having a complimentary glass of chardonnay, you've already spent nearly £200. Having spent all that money, it can often be disheartening to find colour fading away after only a few washes.
In the UK and most developed countries, chlorine is added to water supplies to ensure that water is safe to drink and free from biological contaminants. In other industries Chlorine is typically used as a bleach in the manufacture of paper and cloth. Chlorine in shower water is the culprit that is shortening the life and vibrancy of our hair colour treatments.
The simplest and most cost-effective way to keep hair treatments vibrant and salon-perfect for longer is to remove chlorine from shower water. Many people already remove chlorine from drinking water by using such devices as Brita© drinking water filters. Chlorine can just as easily be removed from shower water by installing a shower filter. Shower Filters cost around 8p a day to run and are like normal shower heads but with a built-in water filter cartridge. As water passes through the replaceable cartridges, they filter out 99% of chlorine and other chemicals, bacteria and lime scale.
By removing chlorine from shower water, the bleaching and solvent agent that is stripping colour treatments from hair is eliminated. Showering in pure chemical-free water is healthier and extends the life of hair treatments and colours, ending up with a more vibrant, salon-perfect look for longer and ensuring that money spent on colour treatments isn't washing down the shower drain.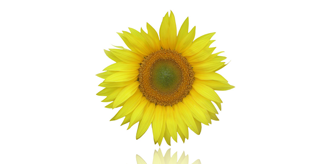 Hair Tips For This Summer:
Protect Coloured Hair From The Sun: Bright sunshine and UV rays will bleach your hair. To keep colour in your hair simply wear a trendy summer hat when you're out and about.
Drench Hair: Chlorine in a pool or salt in sea water will also damage hair. So drench your hair with water before plunging in.
Shampoo and Dry: Make sure you shampoo all salt or Chlorine out of hair after a swim and dry hair as much as possible (with a hair drier on cool setting if you can).
Retain Shine: Retain the natural shine in your hair by rinsing with cold water after your shower. May leave you a little cold, but the natural shine is worth it!
Perky Pony Tail : NYC hairstylist Noah Hatton says that Perky Pony Tails are in this summer. Section off the top middle 2 inches, then put the rest of your strands in a high ponytail. Hatton likes to use a bungee elastic, which is a stretchy cord with a hook at each end. "It will make the base of your ponytail stick out," he reveals.