Introducing Our Hot New Products!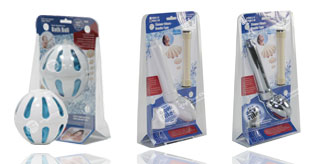 Introducing our Three Hot New Products:
Bath Ball - Bath Filter
This highly anticipated and requested Bath Ball - Bath Filter removes Chlorine and other contaminants quickly and easily from bath water. If you enjoy having a lovely soak in the bath but are concerned about inhaling all the toxic chemical fumes which are released from hot bath water, then you will be delighted with this Dechlorinating Bath Ball - Bath Filter. Simply submerge and swirl it around in your filled bath tub, or attach it to your bath tap while filling your bath. Removing Chlorine, Bacteria, Heavy Metals whilst simultaneously helping reduce scale. Lasts up to 400 baths!
Chrome & White Hand Held Shower Heads
Introducing two new high quality hand held shower heads, in White and Chrome. Using an exclusive mixture of KDF-55 & Ceramic Ball filter cartridge which is held within the shower handle. These two magnificent shower heads are light and durable and at only £39.95 are economically priced but with the same great benefits.

Water Companies Plead Guilty to Supplying Water Unfit for Human Consumption.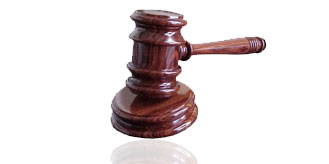 The water we shower in is extremely important our health and therefore we need to be 100% certain that it is fit for consumption and also fit for other every day activities such as shower, bathing, washing our vegetables and other equally important activities.
In Sept 2012 Northumbrian Water and Severn Trent Water pleaded guilty to multiple counts of supplying water unfit for human consumption in the Magistrates Courts.
Northumbrian Water pleaded guilty on four counts in incidents that effected consumers in Newcastle, North Tyneside and South East Northumberland.
The Company was fined £2,000 on each of four counts totaling £8,000 and paid £14,512.96 towards prosecution costs and a victim surcharge.
Severn Trent Water Limited pleaded guilty on charges brought in relation to three events affecting the Chesterfield area, Sandiacre in Nottingham and the Leicestershire and South Derbyshire. They were made to pay a total of £113,990.10 in fines and court costs.
These recent court cases show us that even in our modern society we need to do more to keep ourselves protected from the deficiencies of water companies. By installing shower filters help protect us from mistakes and accidents that lead to polluted water supplies.

10 Foods That Keep You Healthier and Happier
Food as medicine seems like a new concept but in reality, civilisations have been thinking along these lines for centuries. In today's modern world there is such a huge variety of foods that our parents' generation would never even have thought about or perhaps seen in their entire lives. These new foods bring with them new benefits, which we can reap the rewards of by just eating them. We've come up with a list of the 10 best foods that will keep you healthy, but also keep you happy! Enjoy!
Short List: Low-fat yogurt, Fatty fish -- like salmon, sardines, and mackerel, Beans, Kimchee, Berries, Chia Seeds, Tomatoes, Swiss Chard, Blue Potatoes, Dark Chocolate.
Click the link below to read why each of the above foods can make us healthier and happier.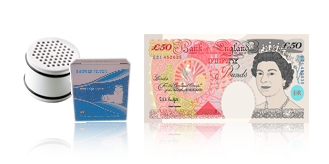 A big THANK YOU to everyone who entered the Shower Filter competition this summer. We had an overwhelming response from the competition with many new friends on our Facebook page.
Even though we would love to give all of our customers big prizes, unfortunately there can only be one winner.
And the winner is......
Colleen Johnson
Congratulations to, they will be contacted via email and no doubt will be very happy!